Jack Reynolds
| | | |
| --- | --- | --- |
| Monday | 06:00am - 12:00pm | Regular Programing |
| Tuesday | 06:00am - 12:00pm | Regular Programing |
| Wednesday | 06:00am - 12:00pm | Regular Programing |
| Thursday | 06:00am - 12:00pm | Regular Programing |
| Friday | 06:00am - 12:00pm | Regular Programing |
---
Jack has been in broadcasting since it was two soup cans and a piece of string. He loves being on the air and looks forward to being a part of his listeners lives each and every day. He has worked in markets big and small and really enjoys becoming part of the community, he brings a passion for radio into the office with him every day and it can get messy at times....Things you should know about Jack....He enjoys all types of music but country is his first choice....He is a steak and taters kinda guy.....and he is one of three people who will admit in public that they are friends with Cramer.....but he never admits it loudly.....Join Jack weekdays from 6am till noon and email requests to him at jack@wifefm.com, and don't tease him too much about being friends with Cramer, he already feels bad enough about it.
---
Look for our Mobile Studio all over the Whitewater Valley. Tow vehicles courtesy of Bob Groce Motors at 101 West 30th Street, on the corner of 30th and Park Streets in Connersville. Visit Groce Motors today and check out their incredible selection of late model pre-owned vehicles. They are also your first choice for Motorcycles! Check out the fantastic selection at their Motorcycle Showroom and they also do vehicle rentals. Just call 825-5688 Today!
---
Become a member of our Facebook family by going to Facebook. Search Hometown Country 94.3 WIFE and then the like button or follow this link and click like.
---
---
---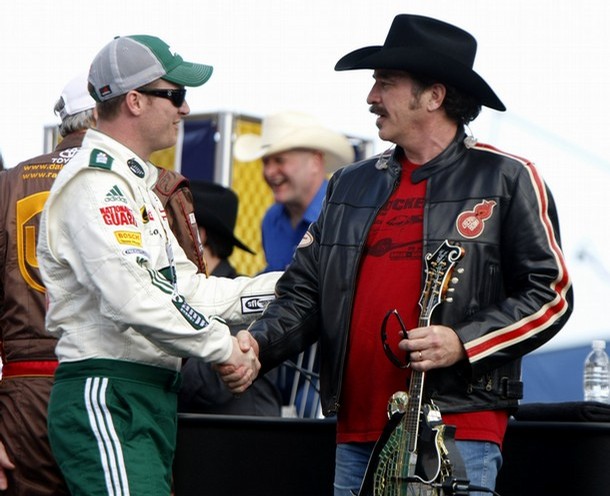 Weekends are special with Thunder Road, the perfect mix of Country Music and NASCAR, Saturday Mornings at 6, then from 8 till 10am it's Time To Trade. As soon as we're done trading, we join Ken Cooper for two hours of Country's best with Retro Country from 10am till noon.

---
Join us Sunday nights for great music on the CMT Country Coutdown. We count down the hottest 30 hits each week, with special guests and behind the scenes stories, then its the best in live concert music with the Road...Join us every Sunday night starting at 7pm...
---
For the Best Mix of the 80's, 90's and More plus Connersville Spartan Sports, make us a preset.